Forensic Science students at Wamogo create presentations outlining the case of the Golden State Killer.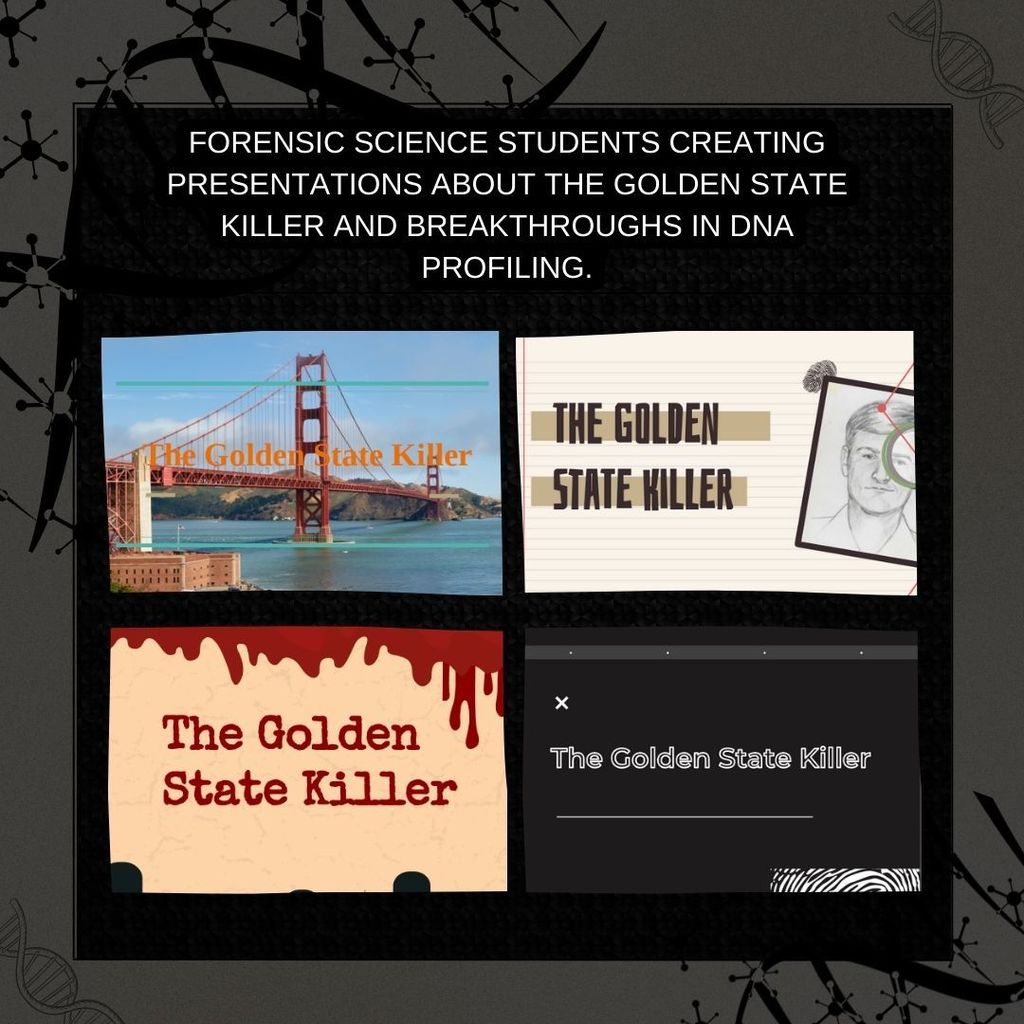 Wamogo AP Environmental Science students create mini posters on common air pollutants.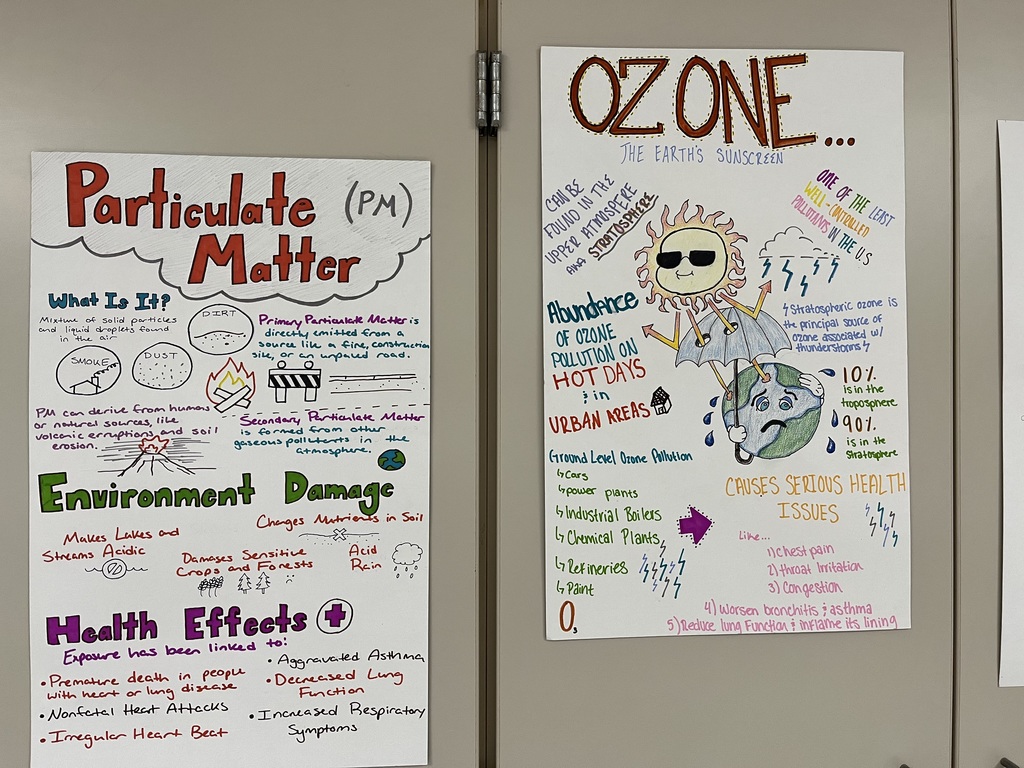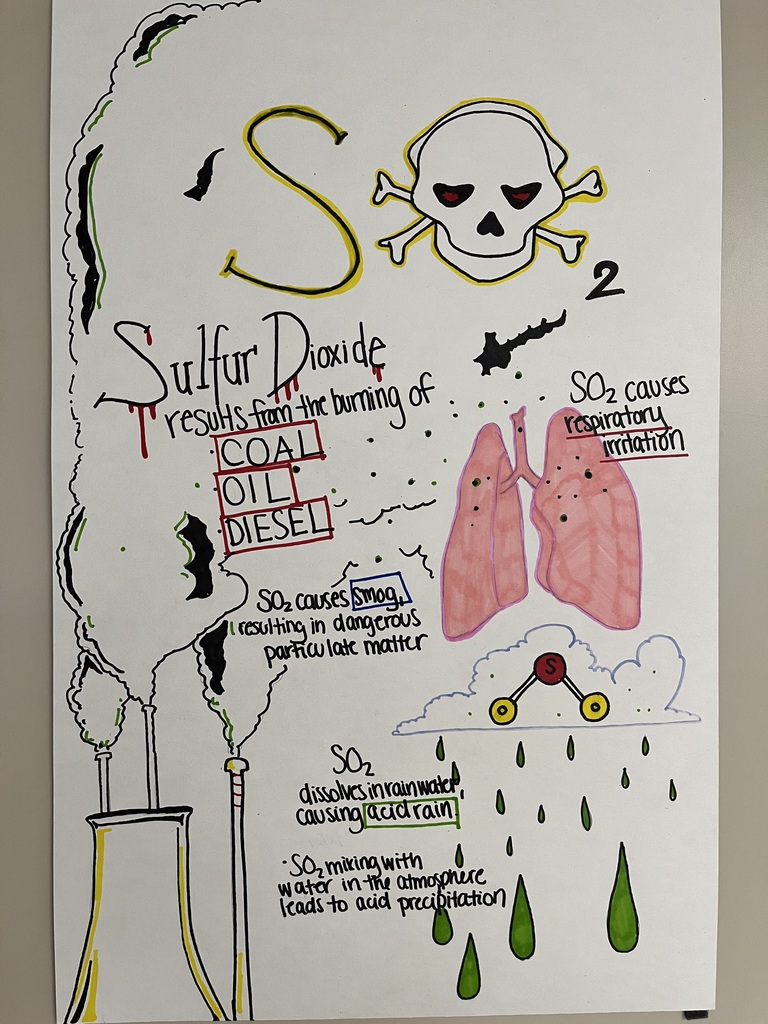 Wamogo Anatomy & Physiology Students study the immune system as it relates to public health.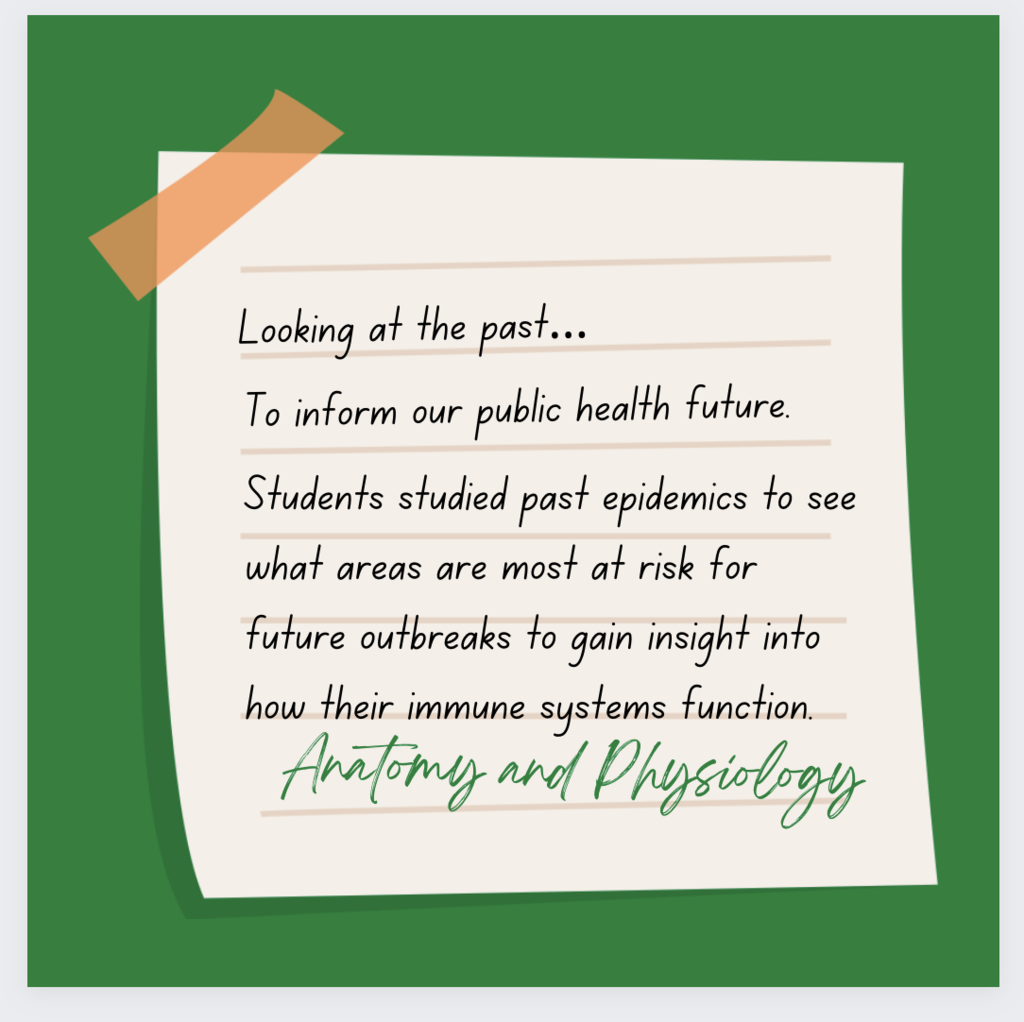 Students in the Sophomore Food Science and Sustainability class were examining the differences between organic and conventional farming practices, by doing a taste test comparison of apple pies.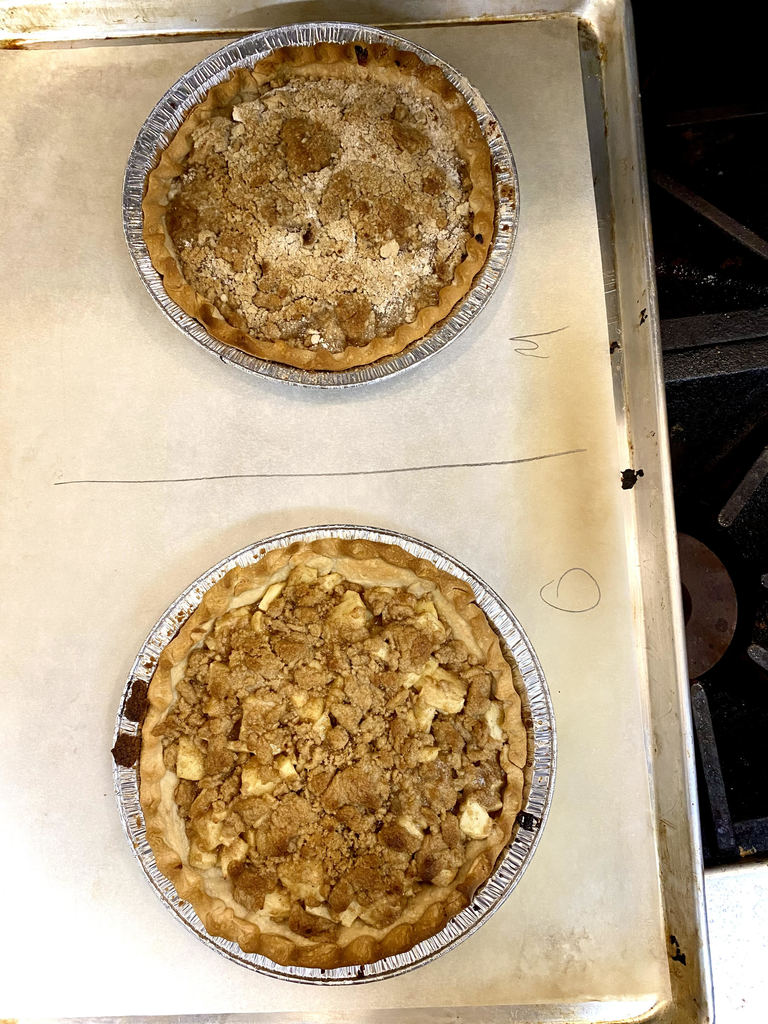 Students in the Jr/Sr Animal Science class learn how to palpate cattle at Meadow Ridge Farm. Palpating is part of artificial insemination which is commonly performed in the dairy industry.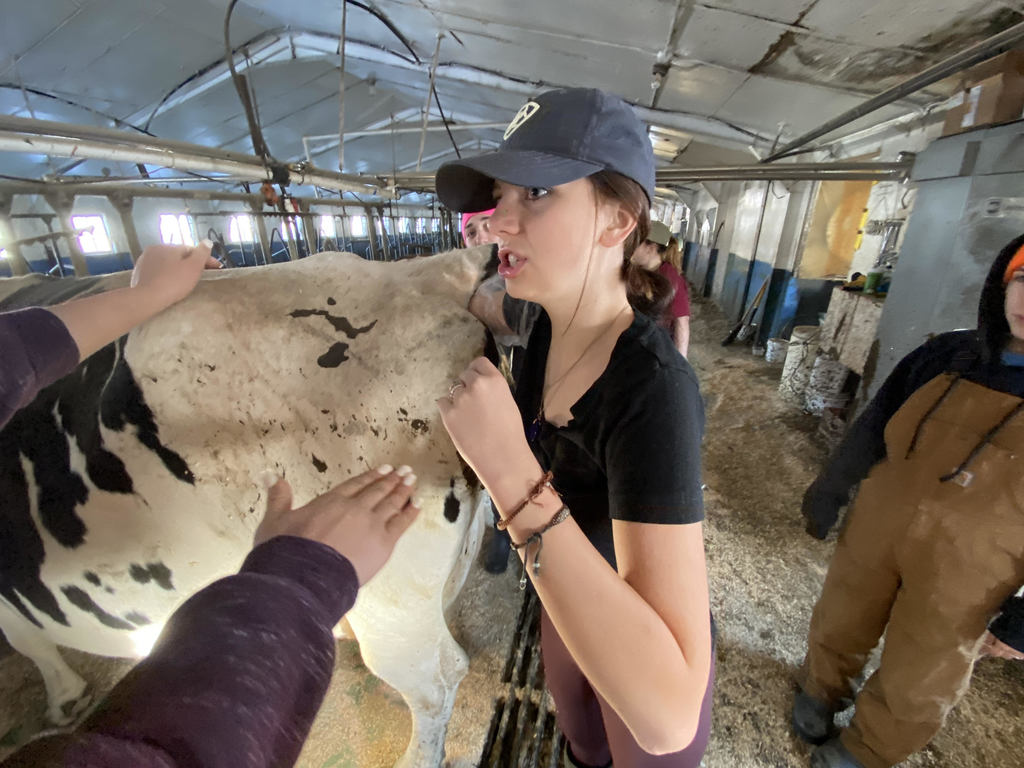 Natural Resources students learn to finish and bottle maple syrup during their maple production season.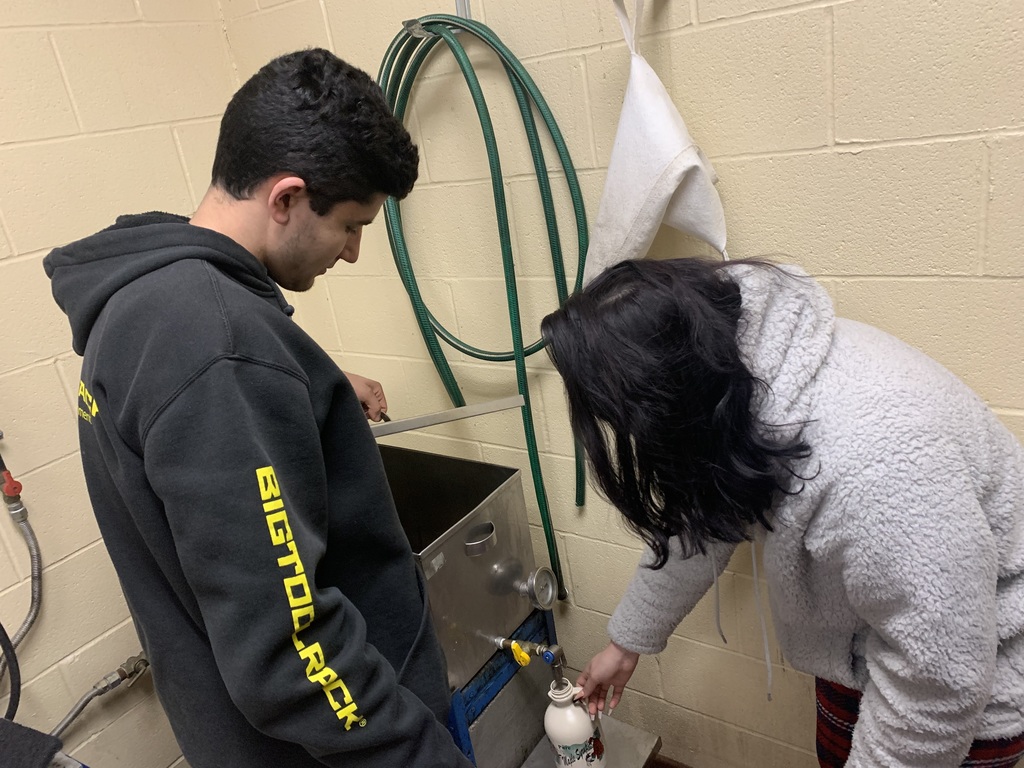 Wamogo Social Studies teachers will be providing ribbons for Ukraine relief for a minimum $1 donation. Wear your pin all week in support of this humanitarian crisis. All proceeds collected will be directed to Americares.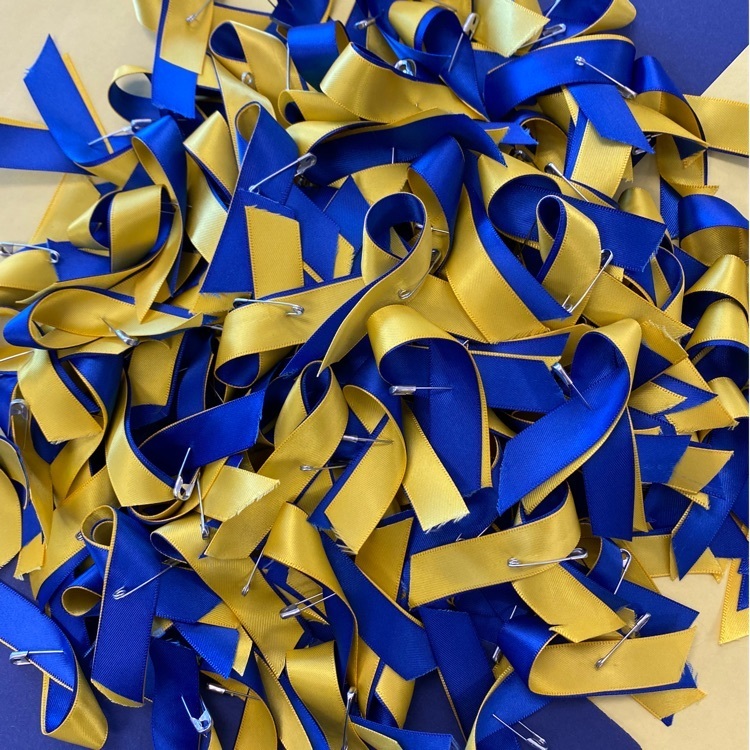 Happy PI day!!!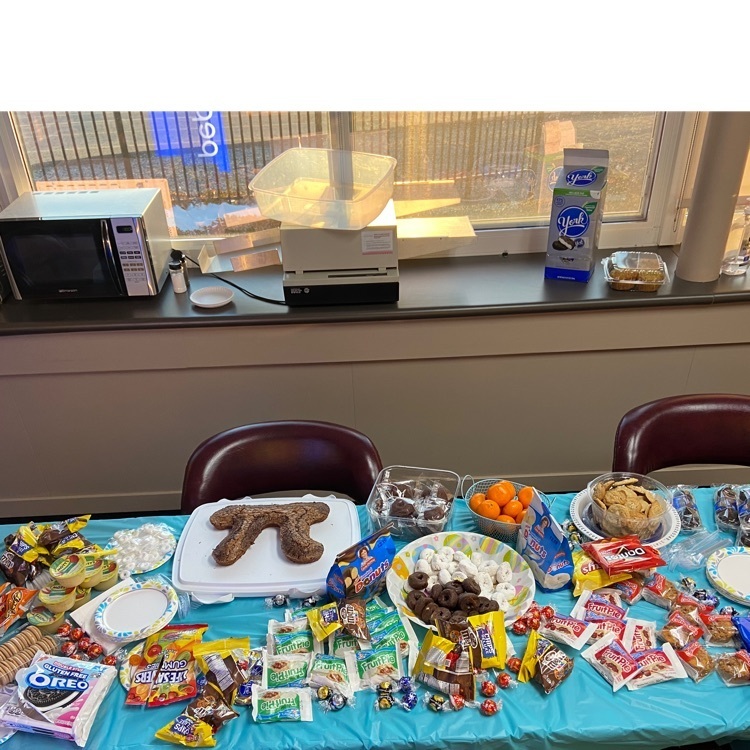 Congratulations to all our students across Litchfield and Wamogo that helped to make the LHS Players production of Working a success!

Algebra 1 student working with a 2-way table to examine possible causalities.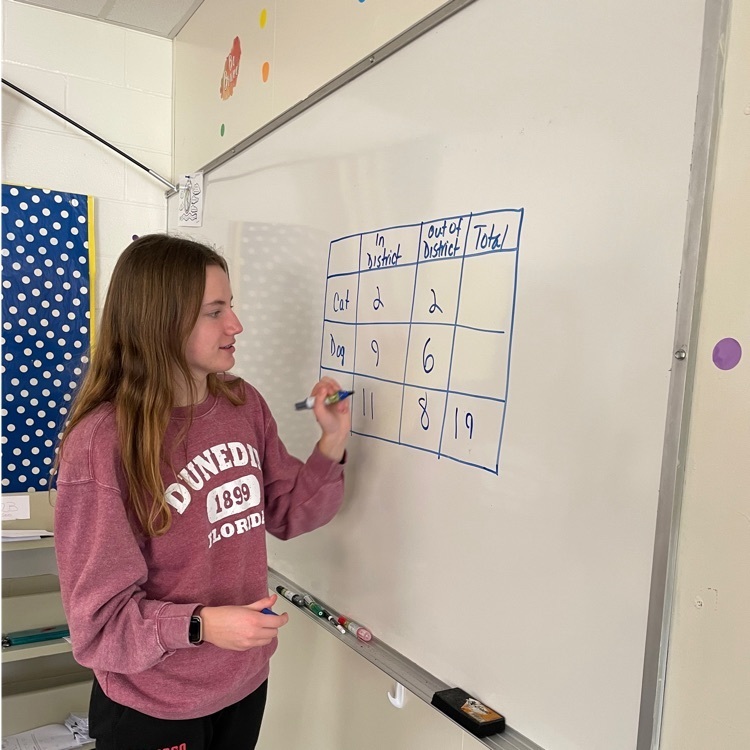 MS PE Students Participate in NitroBall. This fun filled game is an inverted version of Volleyball. NitroBall helps students practice the main skills in volleyball while allowing for optimal success. NitroBall is easy to learn, fun to play, and keeps students on the move!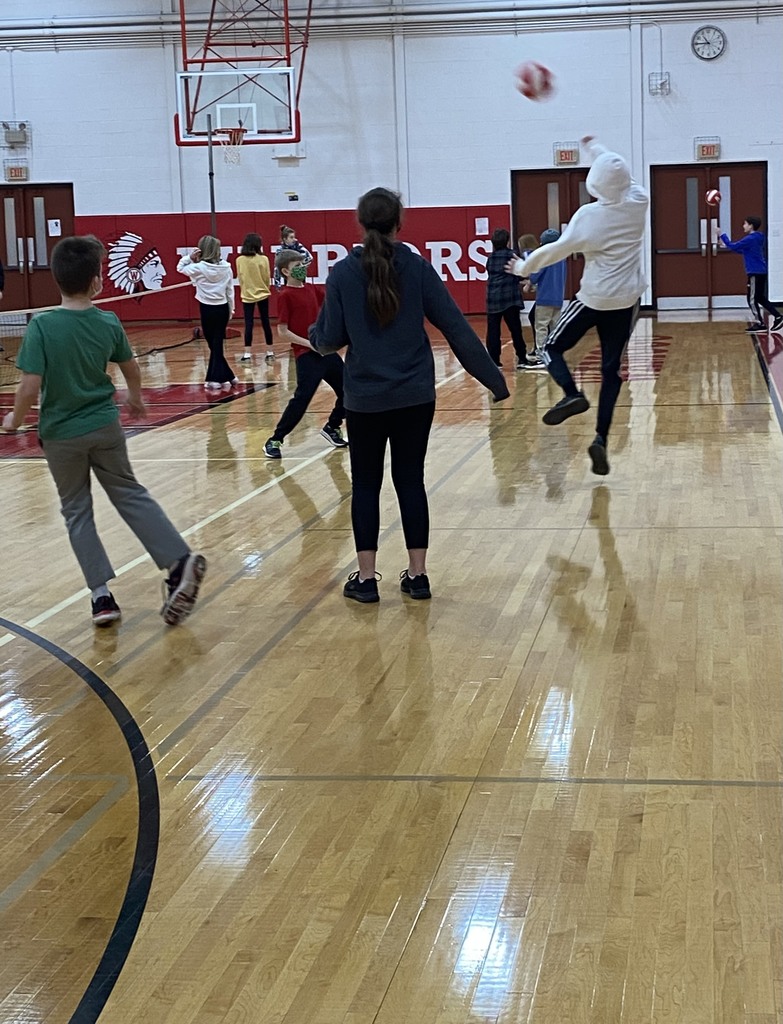 The natural resources class had the opportunity to learn from two retired DEEP officers about inland fisheries with current laws and regulations in Connecticut.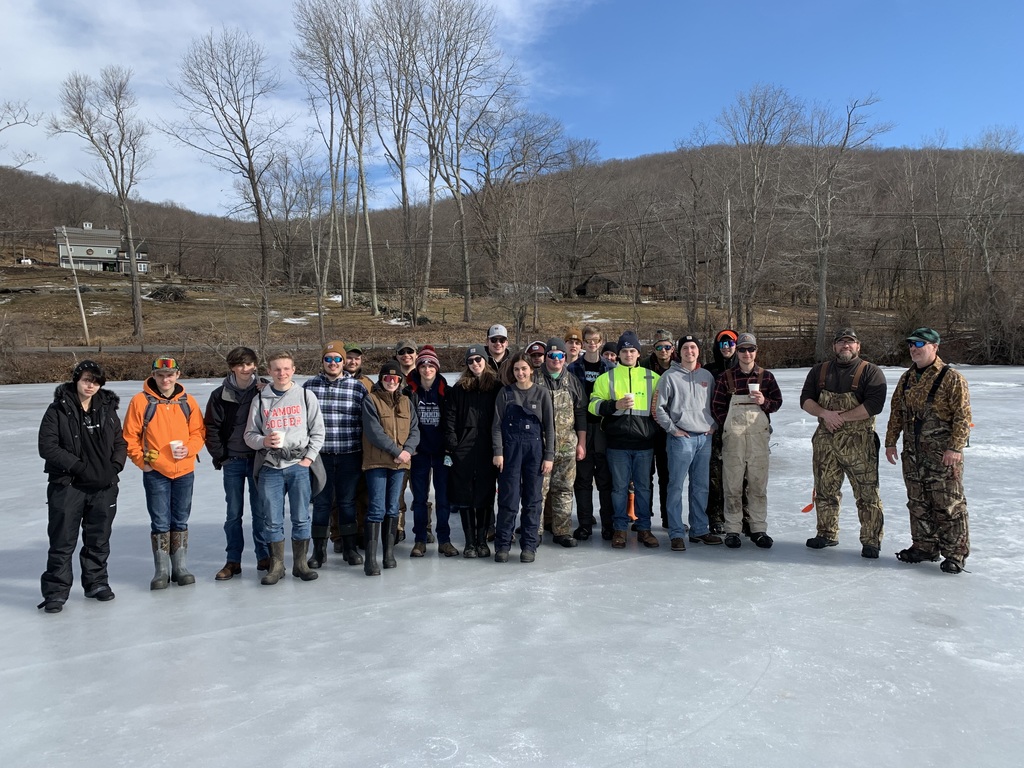 Students in the Freshmen Food Science Class use an in season product, maple syrup, for a Chopped Competition, showcasing food safety skills.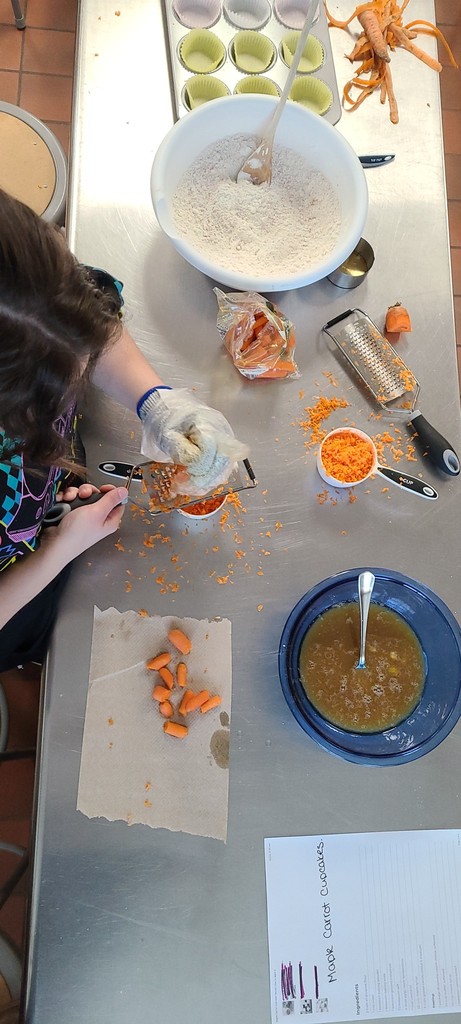 Livingston Ripley Waterfowl Conservancy - Natural Resources students had the opportunity to learn about a variety of waterfowl in Connecticut and learn about Ripley's reusable bog system.

Wamogo students explore chemical reactions and evidence of chemical changes.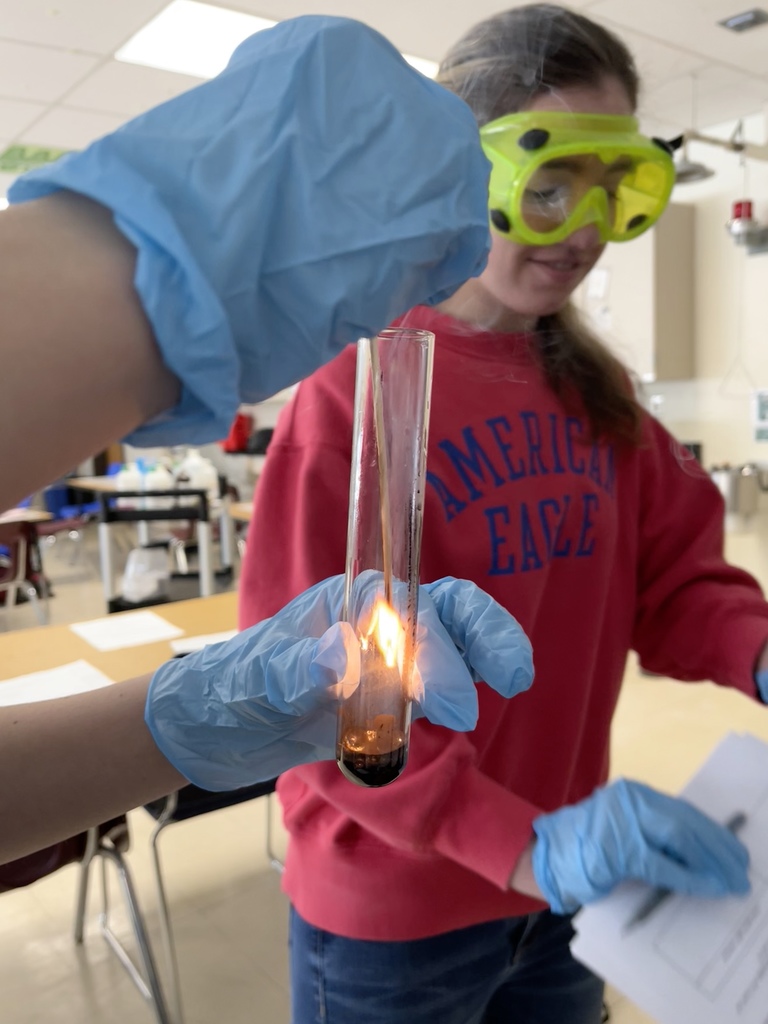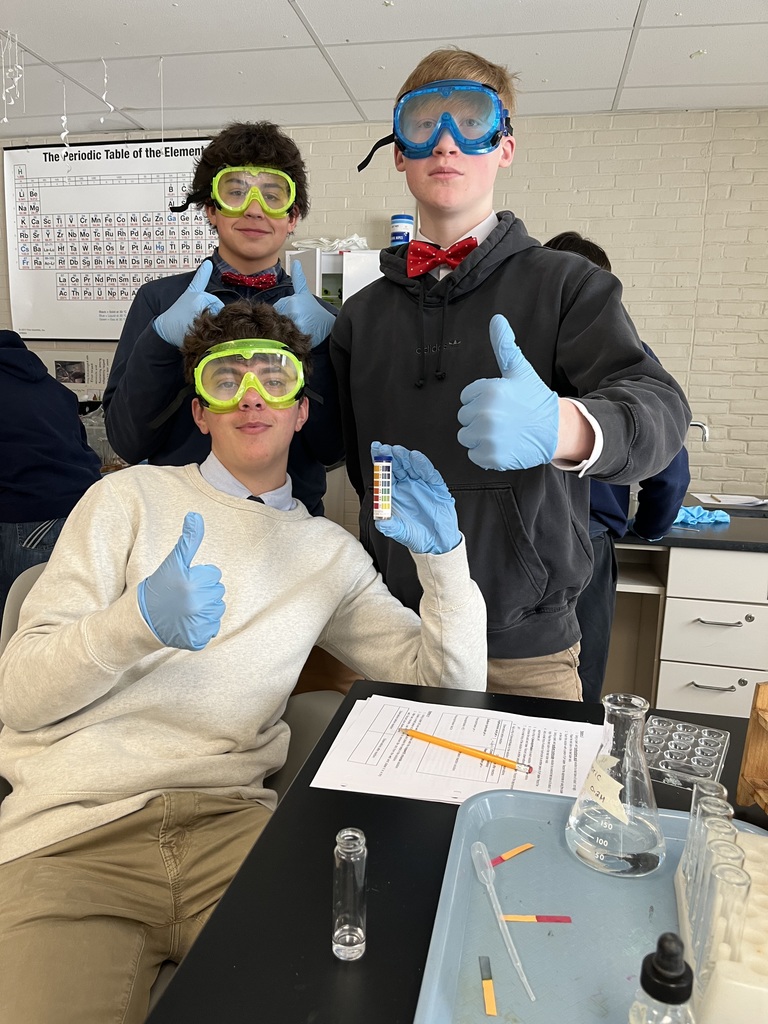 Middle School French students learned the Happy Birthday song in French and how to wish someone a happy birthday. Students created French birthday cards to send to a friend or family member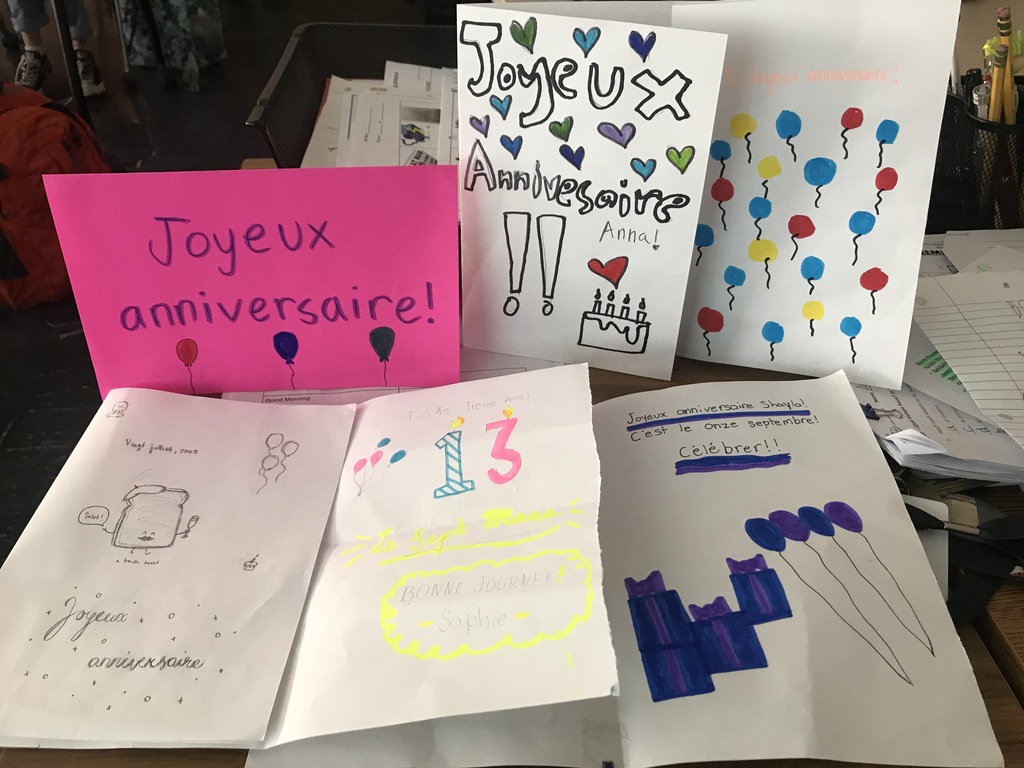 YOURSTORY STUDENTS CONTINUE TO UNCOVER AMAZING DETAILS ABOUT ANCESTORS WHO CAME BEFORE THEM. BELOW IS A DIARY EXCERPT FROM WWI (COURTESY OF THE HISTORICAL SOCIETY OF AMENIA, NY); FROM THE BROTHER OF A STUDENT'S 2X GREAT-GRANDFATHER: October 10-Heavy firing from our guns all night. We go to a Boche dug out at the top of the hill, but our nervous captain moves us again, as he suspects the place to be mined. Later he orders us to move back again. At 11 P.M. a boy was found down the road he had been walking since 9 o'clock. What a sight! Covered with mud and quite badly wounded in the throat and arm. I see many fellows with shell shock. This morning P- and I walk too Very and found a Salvation Army man in a ruined church. Oh, Mon Dieu! He had real Nabiscos and chocolates. We chatted and he told me his home was in Cincinnati. What a treat — those chocolates. We move at 8:30 farther front. Wrote to Mother. This has been a warm mellow afternoon.

Photo 2 students work very hard to capture compositions of water droplets using a fast shutter speed technique. Students shoot at 1/500 of a second to capture the bounce and momentum of a water splash. Creative color choice allowed for freedom of expression and experimentation!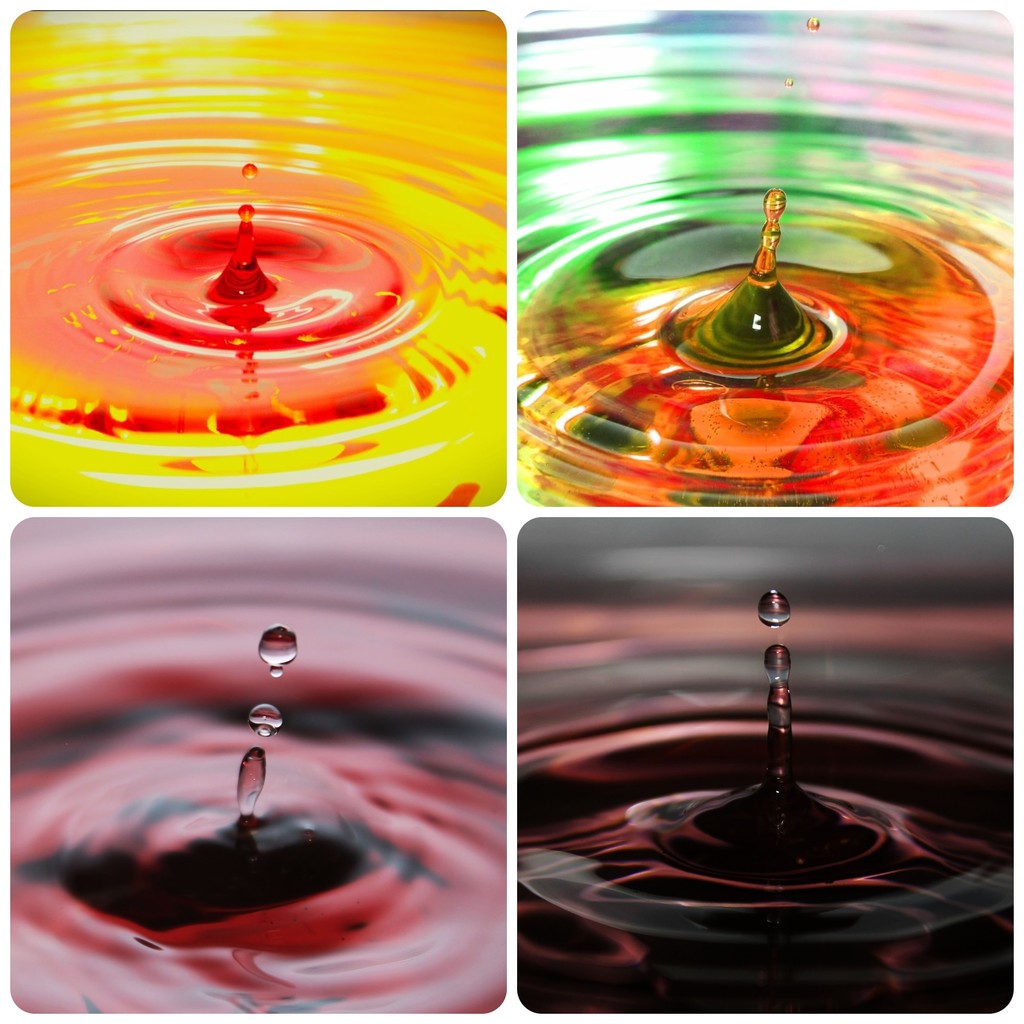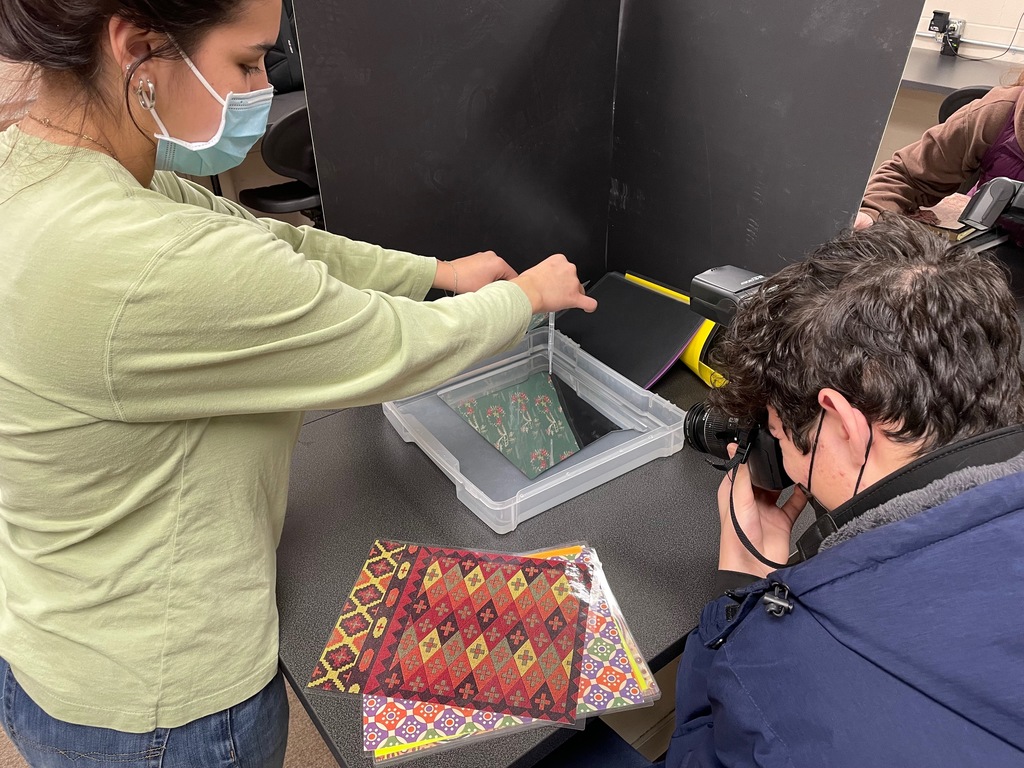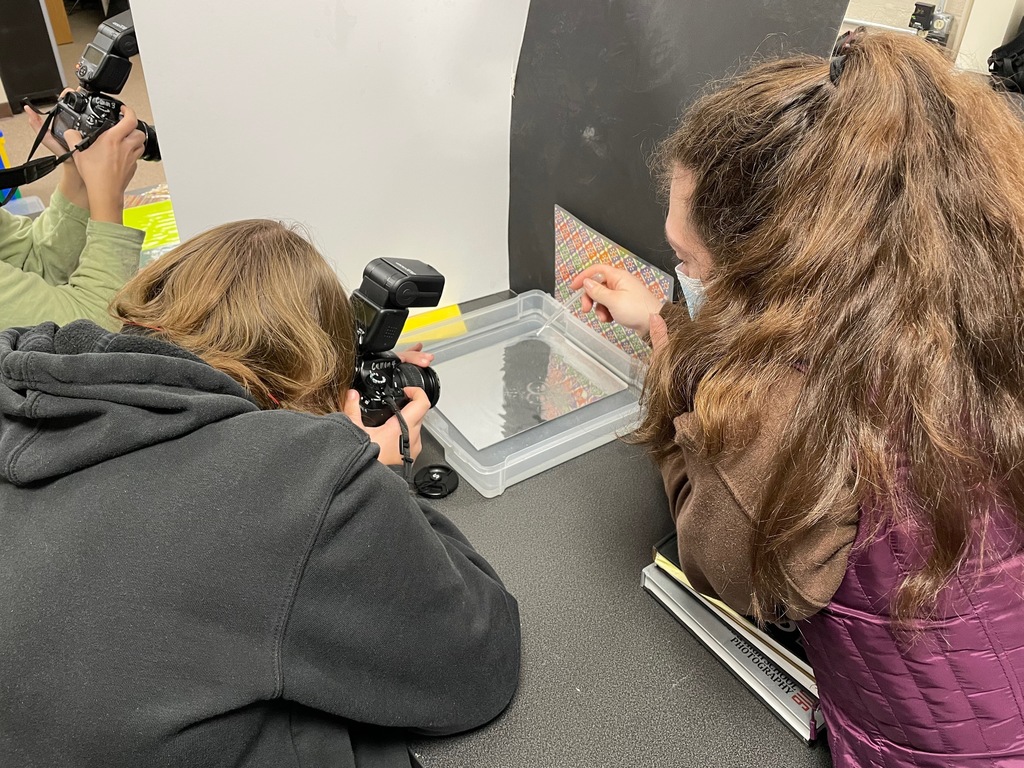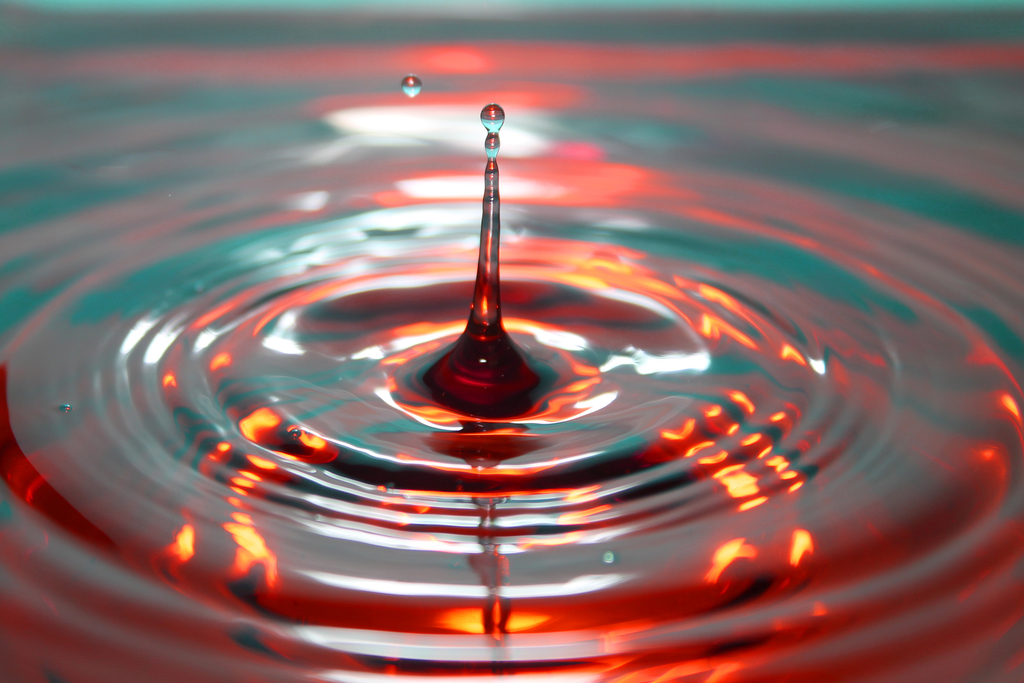 Health students practice Journal Writing; a Stress Management Technique. Students practiced many forms of stress management including: Deep Breathing, Visualization, PMR, Meditation, Yoga, Art, Color, Humor, and Music Therapy, Tai Chi, Time Management, and Exercise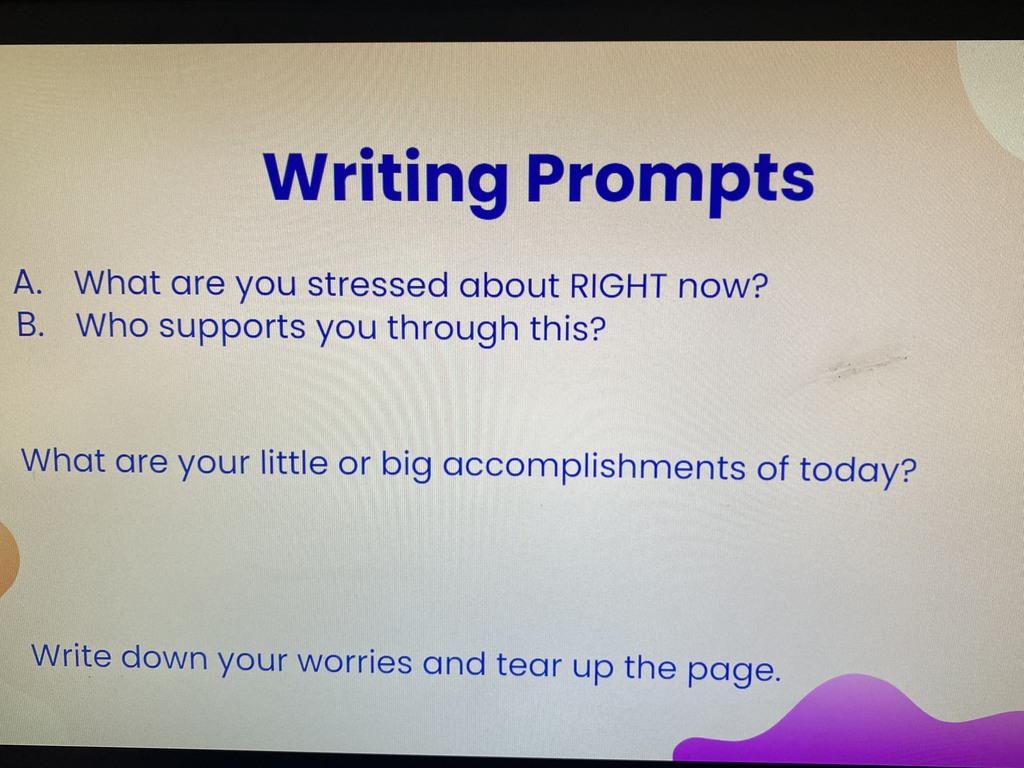 As part of the natural resources outdoor recreation unit, students had a guest speaker come to the class to teach them about fly fishing and had the opportunity to practice fly tying.